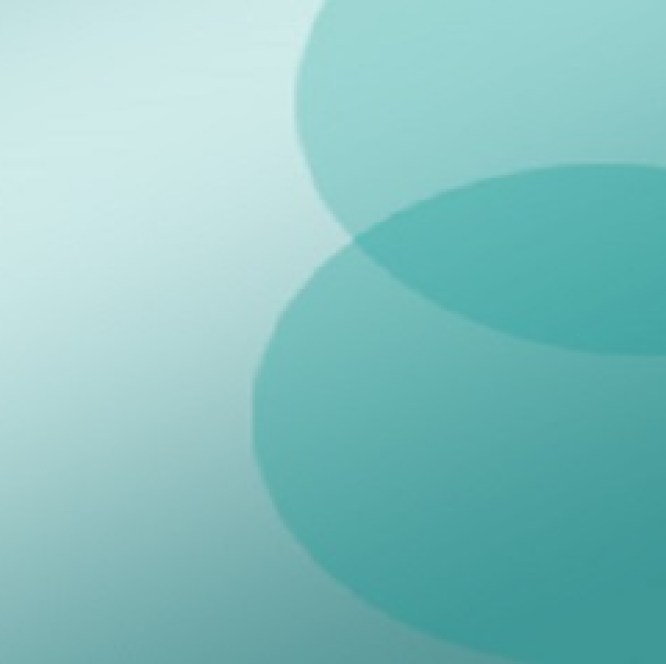 TERMS OF USE
Effective as of April 9, 2018
Please read and review the following terms of use agreement carefully before using this website. By using this website, you agree to be bound by, and to comply with this Terms of Use. If you do not agree, please exit and disregard the information contained herein.
Welcome. This website is owned and operated by Merck & Co., Inc., Kenilworth, NJ, USA ("MSD") and is intended for use by individuals that are residents of the Republic of Indonesia. This website and its contents are designed to comply with applicable laws and regulations.
Acceptance
By using this website, you agree to be bound by and to comply with this Terms of Use. MSD reserves the right to change these terms from time to time, as it deems to be necessary. We will always post notice of those changes, and the date that they become effective, within the current Terms of Use on the website. You may view the current applicable version of this Terms of Use at any time through a link at the bottom of each page within this website.
Scope
This Terms of Use set forth apply only to your use of this website. MSD operates other websites that are covered by their own conditions as specified within those websites. When we refer to "MSD," we mean the pharmaceutical business of MSD including our divisions of Human Health, Research, Manufacturing, Corporate, and Vaccines.
Medical Information/Conditions
While there may be information on this website related to certain medical conditions and their treatment, should a medical condition exist, promptly see your own physician or healthcare provider. We do not offer personalized medical diagnosis or patient-specific treatment advice. Indeed, only your doctor or other healthcare professional, as a learned intermediary, can determine if a product described in this, or any, website is appropriate for you.
Please consult with your doctor, or other qualified healthcare professional before using any product discussed within this, or any other, website.
Description of Services
This website contains material about MSD and its various products. Certain sections of this website are intended for particular audiences including MSD's employees, customers and shareholders, as well as to members of the healthcare community and the general public. Please feel free to browse this website, as appropriate. Your access to and use of the information contained herein is subject to this Terms of Use and all applicable laws. By accessing and browsing this website, you accept, without limitation or qualification, this Terms of Use and acknowledge that it supersedes any other agreement between you and MSD.
You should assume that all trademarks, logos, designs, slogans, and trade dress appearing on this website, whether or not appearing in large print, italics, or with the trademark symbol, are owned by the company or its affiliate companies, or are used under license. This website may also contain or reference patents, proprietary information, technologies, products, processes, or other proprietary rights of the company and/or other parties. No license to, or right in, any such trademarks, patents, trade secrets, technologies, products, processes, and other proprietary rights of the Company and/or other parties is granted to, or conferred upon, you.
You may not, distribute, modify, transmit, reuse, repost, or use the content of the website for public or commercial purposes, including the text, images, audio, or video, without the written permission of the company. You should assume that everything you see or read on this website is copyrighted unless otherwise noted and may not be used, except as provided in the Terms of Use or in the text on the website, without the written permission of the company. The company neither warrants nor represents that your use of materials displayed on the website will not infringe rights of third parties not owned by, or affiliated with, the company.
Although the company or its corporate affiliates may from time to time monitor or review discussions, chats, postings, transmissions, bulletin boards, and the like on the website, if any, the company is under no obligation to do so and assumes no responsibility or liability arising from the content of any such Web pages or utilities nor for any error, defamation, libel, slander, omission, falsehood, obscenity, pornography, profanity, danger, or inaccuracy contained in any information within such pages or utilities on the website. You are prohibited from posting or transmitting any unlawful, threatening, libelous, defamatory, obscene, scandalous, inflammatory, pornographic, or profane material or any material that could constitute or encourage conduct that would be considered a criminal offense, give rise to civil liability, or otherwise violate any law.
Representation
As a user of this website, you are liable for the accuracy of the information that you provide to us, including, but not limited to, your personal information identification and your professional representation. Should you respond with information including feedback or data such as questions, comments, suggestions, or the like regarding the content of this website, such information shall be deemed to be non-confidential and MSD, shall have no obligation of any kind with respect to such information and shall be free to reproduce, use, disclose, and distribute the information to others without limitation. MSD shall be free to use any ideas, concepts, know-how or techniques contained in such information for any purpose whatsoever including but not limited to developing, manufacturing, and marketing products incorporating such information.
Registration and Privacy
Please refer to MSD's Internet Privacy Policy for information on our registration processes and how the company protects your personal information.
Links to Other Web Sites
This website contains links to other MSD and non-MSD Internet websites. MSD assumes no responsibility for the content of non-MSD Internet websites to which we provide links.
Third-Party Content
This website does not contain third-party content; however, other MSD internet websites to which this website links too may contain third party content. Those internet websites are governed by their own Terms of Use, which are displayed and available on the respective websites.
Disclaimer of Warranties
MSD has taken reasonable measures to ensure that the information contained within this website is reliable, however, by using this website, you accept the information, products, and services provided herein. MSD makes no express or implied warranty regarding the accuracy, content, completeness, reliability, operability, or legality of information contained within this Website, including, without limitation, the warranties of merchantability, fitness for a particular purpose, and non-infringement of proprietary rights. MSD furthermore disclaims all liability for any damages, no matter their alleged cause non theory of liability on which they are based, including but not limited to damages for personal injury or lost profits.
Consequences
MSD reserves the right to suspend or terminate your account if you violate this Terms of Use. If your violation causes harm to others, you agree to indemnify and hold MSD harmless from and against any and all loss, damage, or expense. If any dispute arises between us regarding Terms of Use or your use of this website, it shall be resolved through good faith negotiations between the parties. If such efforts prove unsuccessful, all such controversies, claims, or disputes shall be submitted to binding arbitration pursuant to the Federal Arbitration Act, 9 U.S.C., §1 et seq. Arbitration shall be conducted in accordance with the rules of the American Arbitration Association. The arbitration award shall be final and binding, and it may be confirmed and enforced in any court of competent jurisdiction. Each party shall pay for all attorney fees it incurred in connection with the arbitration and shall share equally in the costs of the arbitration. The venue for any arbitration shall be New Jersey.
This site is intended for residents of Republic of Indonesia.
Please read our privacy policy to learn about how MSD protects your personal identifiable information along with comprehensive privacy notices for certain categories of our stakeholders.