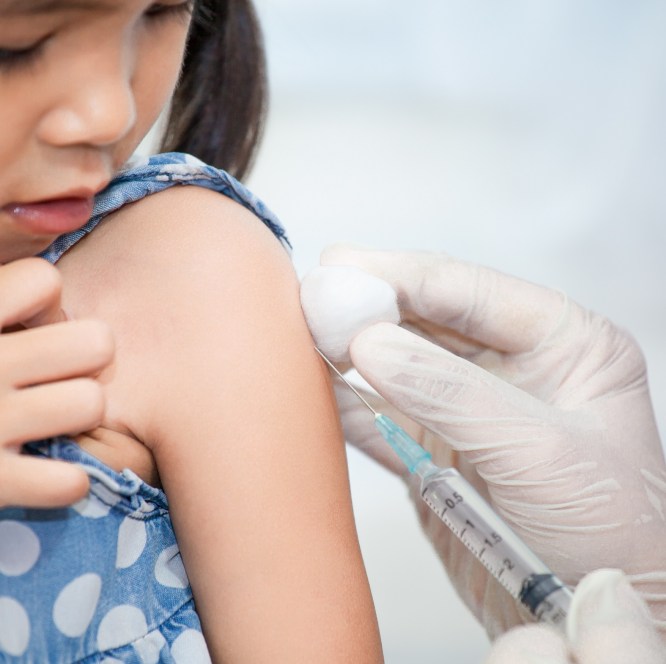 Vaccines
Vaccines are one of the greatest public health success stories in history, and MSD has played its part in that story.
"Vaccines are a powerful force of health and health development, and their globalization is not just a business necessity but a public health obligation."
Julie Gerberding, M.D., M.P.H,
Executive vice president & chief patient officer, MSD
ABOUT MSD VACCINES
MSD has a long history of discovering, manufacturing and distributing vaccines for children, adolescents and adults. MSD makes vaccines for 11 of the 17 diseases on the Centers for Disease Control and Prevention's (CDC) recommended immunization schedules.
"MSD is a leader in the fight against vaccine-preventable diseases. Every day, we are inspired and motivated by our track record of delivering vaccines that help protect people around the world." - Michael Nally, president, Global Vaccines, MSD

Our strength is our people, working passionately every day to help solve some of the world's biggest and most persistent health problems.
Curiosity, inventiveness, and a passion for excellence are the qualities that drive MSD people to discover what's possible as they work to help improve health around the world.
MSD remains dedicated to the complex business of researching and producing vaccines, conducting cutting edge research programs to discover and develop new vaccines to address significant medical needs.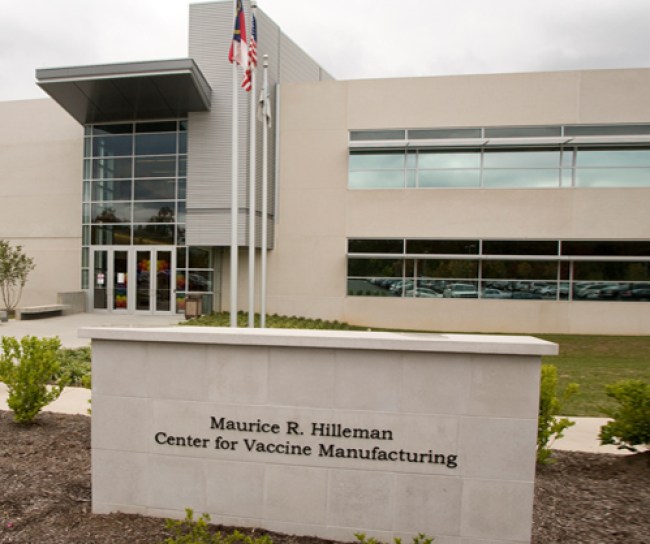 MSD has built, modernized and expanded new and existing vaccine manufacturing facilities to help meet the growing worldwide need.
U.S. Facilities
West Point, Pennsylvania
Durham, North Carolina
Elkton, Virginia
VACCINE HISTORY AT MSD
MSD and its legacy companies have been working to discover and develop vaccines for more than a century.
A better tomorrow is ingrained in our legacy, starting with Dr. Maurice Hilleman, who developed more than 40 human and animal vaccines over his career. That legacy continues today with our dedicated researchers.
OUR WORK CONTINUES
We've done great things in the past. Today, we're doing great things for the future.
MSD continues its commitment to helping find solutions to diseases that affect people everywhere in the world across all ages. With state-of-the-art facilities, top scientists and a legacy of successes, MSD is at the forefront of discovering and developing vaccines to help prevent disease.
MSD is proud to be part of unprecedented collaborations being undertaken to aid in the fight against Ebola. Through our collaborations, we continue the tradition of working to discover vaccines for emerging infectious diseases.
ACCESS TO VACCINES
Our commitment is steadfast as we work to increase access to our vaccines now and in the future.
We demonstrate this commitment through far-reaching policies, programs and partnerships to help people around the world lead healthier lives.
Though progress on global vaccination has been substantial, vaccines have yet to reach all those in the world who need them.
In partnership with nonprofit organizations, government agencies and the professional medical community, MSD provides technical expertise, in-kind contributions and financial support in an ongoing effort to help address vaccine preventable diseases worldwide.
MSD believes it has a role and responsibility in improving access to vaccines worldwide.